Presentation
Multiple Features is a module that allows you to allocate several values to one feature for a product, which is not usually possible in PrestaShop. You can thus unleash the full potential of features and thus make searching for products in your catalog much easier, thanks to a simple and efficient management interface.
Finally, in combination with our Advanced Search module, you can allow your visitors to easily find what they need from a large catalog by searching for products with several features (such as several colours, for example).
Installation
To install Multiple Features, see our tutorial on how to install a module here.
Configuration
Features Separator


This allows you to define the character to be used to separate the features on the product sheets.
This takes all characters into account, including spaces.
Tutorial
Once you have installed the module, go to the configuration for the product and then click Characteristics. A new interface then appears: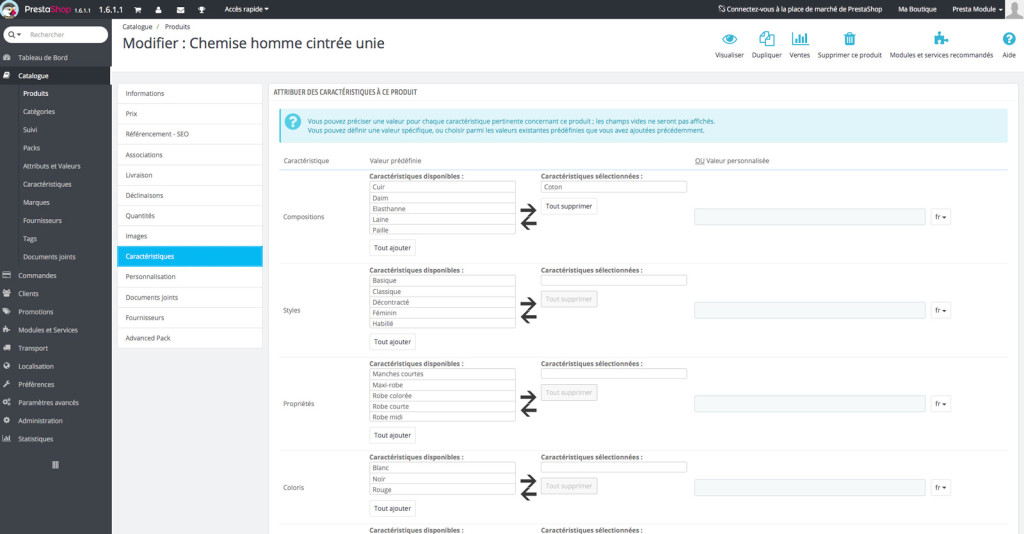 It is easy to use. The possible values for each feature are given in the left-hand column. These values are the ones that you set under Catalog->Features. The right-hand column displays the features allocated to the product being edited.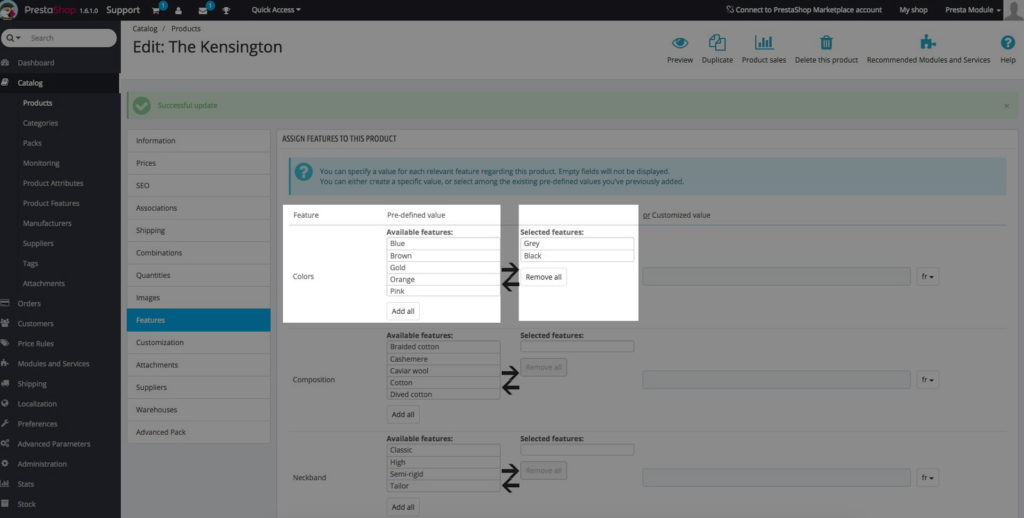 Simply click a feature to add it to the product that you are editing. The value will then move to the right-hand column to indicate that it has been added. If you want to add all the values, click Add All.

To delete a feature from the product you are editing, just click it again. The feature will then return to the left-hand column, to indicate that it has been deleted. If you want to delete all the features that have been allocated, click Delete All.

Finally, the module also suggest that you enter a custom value fore each feature and for each language you have installed on your shop. This value will not, however, be added to your catalog of features, it will only be used here.

You may also sort your features by clicking them and dragging them to the desired position on the list.